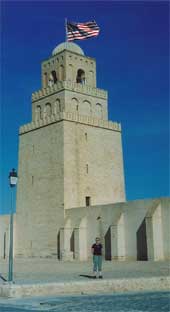 New Frontiers
and
Other creative fields.


iL-studio is developing a new view on several creative fields. We are working on an architectural project with as main characteristic strong conceptual and new forms.
And also we have completed a photo project now showing during the Furniture Fair of New York.


New Frontiers.

The title of the photo project is New Frontiers. Lovely snapshots of Bill, Judy and their family in front of monuments all around the world. We show them as many people show their family portrets to their friends: stuck around the mirror in the hallway. Yet something is remarkably different from just family portrets. What is wrong with them? What is wrong with Bill and Judy? We present our design studio in New York with these snapshots during the ICFF downtown at the Chelsea Hotel.


iL-studio explores 'New Frontiers'


Downtown at the Chelsea Hotel, 222 West 23rd Street, New York City
daily 17-19 mei from 11am - 7pm.

Drinks will be served in the suites by Bodum and Rodnik Vodka.



CONTACT address
iL-studio
Isabelle Leijn
www.leijn.com
Amsterdam
The Netherlands
tel/fax + 31 (0)20 6751654


Please mention our name and website; iL-studio and www.leijn.com, in any publication. Please sent us a copy of your article.

© Stichting Beeldrecht
Our copyright agency is Beeldrecht Foundation, P.B. 43, NL-1180 AA Amsterdam, the Netherlands tel.+31 20 3470565, please contact them for publication rights. All our designs are protected by copyright.